Reports in Italy claim AC Milan want Pepe Reina to join them following the continued issues with Gianluigi Donnarumma. There are strong indications that the 18-year old goalkeeper might exit the San Siro in the summer so the authorities want Reina to be the replacement.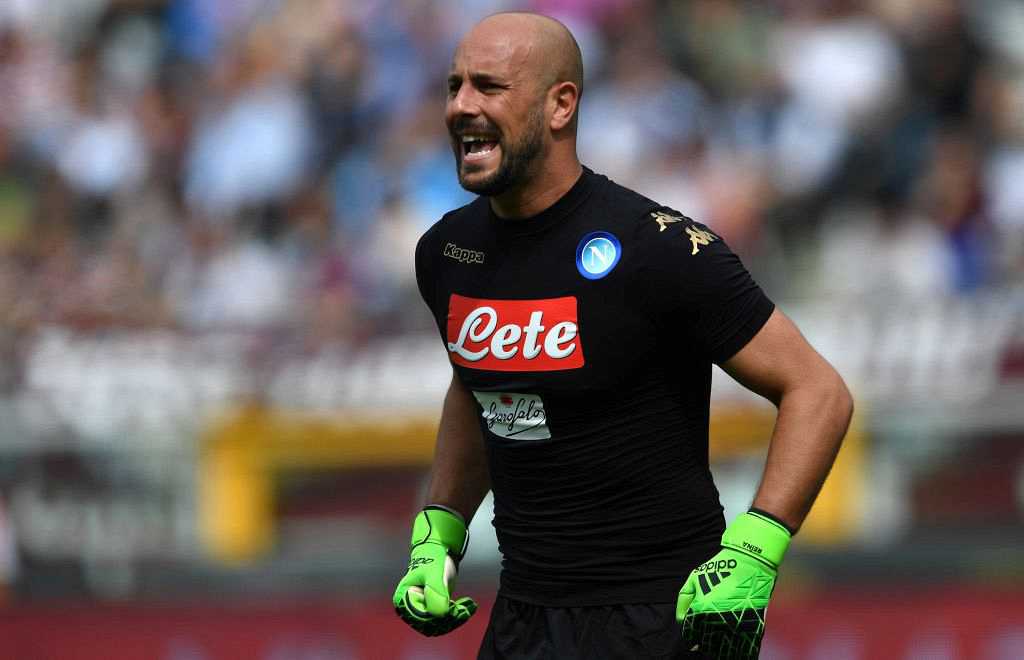 Rossoneri fans recently unveiled a banner asking the young shot stopper to "go away" despite the Italy international extending his deal with the club last summer. There are rumours that the player's agent Mino Raiola is not very comfortable with the deal and that the player feels pressurized to agree with the terms. All these point to indications that the player would still exit when the right opportunity comes in the summer.

Reina got the nod to replace Donnarumma in the summer, with reports saying he could have gotten around €3.5 million per years in the deal. The Napoli shot stopper is out of contract when the season ends so he could move to Milan on a free transfer while getting full sign on fees.
There are reports that Napoli are not set to offer Reina a new deal and that they are already seeking Genoa keeper Mattia Perin as the replacement for the former Liverpool man. Some Italian sources claim the Partenopei are hoping to seal the deal in the winter window even though Perin would remain at the Grifone until the end of the season. The deal for Perin could be worth €10 million and it seems both sides are happy with it.
Despite the talks between both sides, the links to Geronimo Rulli of Real Sociedad refuse to go away. Napoli pursued Rulli last summer with the hope that he'd serve as the new man in between the sticks had Reina joined Paris St-Germain as speculated. Napoli remain fixed on Rulli despite being offered Perin and having talks.